Dentures are commonly used to create a complete set of teeth after a patient has lost many of their natural teeth. The required treatment may be a full denture that replaces the entire dentition of an arch, or it can be a partial denture to replace only the missing teeth. At our Gosford
denture clinic
, we can help you find the right treatment for your needs.
When are Dentures Necessary?
Dentures are highly successful for improving the appearance of a smile with missing teeth and creating a stronger structure that supports the cheeks and lips. Dentures make it easier to eat hard foods, and they are a viable solution for replacing rotten or damaged teeth that are causing pain and oral health problems.
The Different Types of Dentures
Modern dentures are made of porcelain, plastic or hard resin to create a stronger surface for chewing that resembles natural teeth. The supporting structures that mimic natural gums are made of similar, more flexible materials that sit snugly on the gum line. Your denture clinic will take a mould of your mouth and will advise you if any of your teeth need to be removed or reshaped to fit the dentures.
Some Advice
The loss of teeth can carry several complications beyond feeling less confident in your smile. It can make eating certain types of foods much more difficult or even impossible, and fewer teeth can lead to changes in facial structure. Seeking out dental dentures in Gosford may provide you with options for addressing these concerns. If you're interested in these solutions, here's some of what you should keep in mind:
The dentures of yesteryear aren't the same as those you'll encounter today. Older styles have a reputation for causing discomfort, being difficult to use, and having their own set of problems. More modern dentures based on implant technology offer better comfort and sit closer to the gum, allowing for more natural chewing. In other words, if you've written off dentures in the past, it might be time to reconsider.
Opt for an experienced provider when you want to pursue dentures. Every mouth is different, and working with a dentist with an understanding of the many possible approaches will contribute to a better outcome for the service you seek.
Take the time to learn how to better care for the dentures you will have after completing all the necessary procedures. Though designed to last for a very long time, it is essential to understand how to keep them in good condition and how to continue to protect your oral health. Ask us for tips and tricks on cleaning your new appliances, especially if you opt for overdentures.
What You Should Know About Dental Implants in the Central Coast
Dental implants are still a relatively new field, but their rapid development over the past decade means they now represent a mature medical technology. Dental implants work to replace lost teeth through the implantation of a permanent post and the attachment of a strong, convincing replica to the post. We can also use implants to create overdentures in the Central Coast, a type of full dentition appliance that offers more comfort than traditional dentures. What else do you need to know?
The implant process takes some time

. You will receive an implant throughout several visits spread out over time to allow your mouth time to heal and adapt to each stage of the process.
Not everyone is a suitable candidate for implants

. Those who do not have enough bone remaining to support an implant may instead choose partial dentures, for example. Smokers are also not good candidates for implants, as smoke may interfere with the healing process.
Implants offer a stronger alternative to dentures

. While modern dentures allow you to apply substantial bite force, implants will enable you to come closer to a more natural chewing ability.
Full Dentures
Full dentures are used to replace the entire dentition. The teeth can be made of plastic or porcelain. This can be strengthened with a metal mesh within the body of the dentures.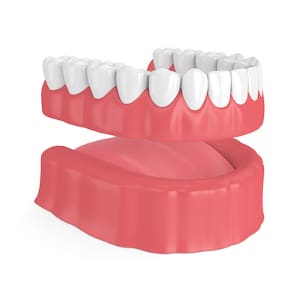 Partial Dentures
Partial dentures are used to replace missing teeth in an arch. They can be made of a metal frame with plastic teeth and gum parts, or they can be entirely made of enhanced plastic for better cosmetics, so it appears as teeth and gums.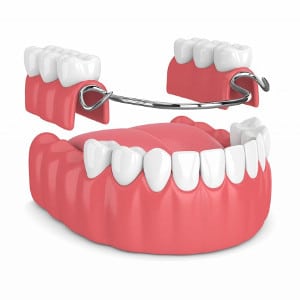 Overdentures
are a viable alternative when traditional dentures are too uncomfortable, or when the patient has few teeth remaining. These are fitted over the roots of natural teeth or can rely on permanent
dental implants.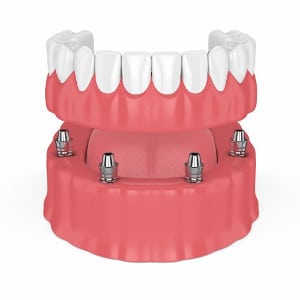 Looking After Your Dentures
Just like natural teeth, dentures must be cleaned daily to remove bacteria, plaque and tartar. They can be cleaned by running them under clean water and brushing them softly with denture cleaner (not regular toothpaste as this can wear away the materials). With the dentures removed, be sure to clean your gums and remaining natural teeth before replacing them.
Always remove your dentures while sleeping. Submerge them overnight in warm water and a specific solution if your dentist has prescribed it.
Niagara Park Dental

3 / 16 Washington Avenue

Niagara Park, NSW 2250

​reception@niagaraparkdental.com.au

Phone: (02) 4329 3003

HOURS
Mon 9:00 - 5:30
Tue 9:00 - 5:30
Wed 9:00 - 5:30
Thu 9:00 - 5:30
​Fri 9:00 - 5:30