Restore Vibrance to Your Teeth with Whitening on the Central Coast
Considering how often we drink coffee, tea, wine, and eat foods that stain our teeth, it's no surprise that services for whitening on the Central Coast are more popular than ever. If you've considered this service in the past but balked at it due to the high cost, then you're in luck. Niagara Park Dental is home to an experienced dentist who offers high-quality services that can cost up to twice as much elsewhere. Please continue reading below to learn about our approach to teeth whitening and how our experience creates exceptional results.
How Teeth Whitening in Niagara Can Change Your Perspective
Many people have preconceptions about
teeth whitening
and what point it serves. While some of those notions are correct, others are not, and the service deserves some additional clarity:
Whitening is not a 'once-and-done' treatment, but it is something that improves over time with consistent treatments. No matter how diligent we are about our dental habits, it's inevitable that we stain our teeth with food and drink. You can maintain a fresh, white smile by occasional treatments once you've reached a good baseline.
In some cases, teeth are either too sensitive or too deeply stained to whiten with external chemicals. For those situations, we can recommend veneers to reinforce your teeth. Veneers on the Central Coast also have the advantage of strengthening your teeth and resolving chipped teeth or gaps. This effective technology is ideal for those whose teeth need more potent solutions.
You can whiten your teeth with dental bleaching, home bleaching, or both. Office bleaching is quicker due to the controlled conditions, and it can even incorporate an abrasive for more effective results. Home bleaching involves first making a model of your teeth and creating a tray shaped around them. You apply the whitening chemicals to the tray and then wear it for half an hour, 8 hours, or overnight, depending on your specific treatment.





There are various methods to whiten teeth.
No individual technique is suitable to everyone.
The best technique depends on many factors: like the degree of discoloration, age, and condition of teeth.
To start whitening the teeth, they must be in good health with no decay or
gum disease
. The need for any cosmetic work on front teeth using
veneers
, or
crowns
should be done after finishing the whitening, as the porcelain will not get whiter.
Generally speaking there are
two types of bleaching
:
1- Office bleaching
: where the whitening material is applied to the teeth at the dental chair according to the manufacturer's instructions, some material recommend the use of light, some don't. In some cases an abrasive might be used prior to bleaching.
2- Home bleaching
: a model is made of the teeth. Then a thin tray made of malleable material is fabricated. The whitening agent is applied into the tray to be placed over the teeth. Some systems require the tray to be worn for half an hour, other systems require it to be worn for 8 hours and can be done over night.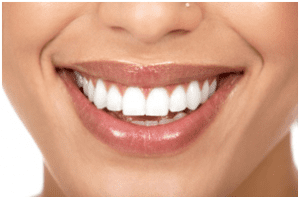 Key Questions
Before you book in an appointment to discuss these options in person, familiarise yourself with some of the questions you might like to ask us:
Do I have to visit the office for whitening, or can I use a take-home kit instead? We offer both these options to our patients, but which one is right for you will depend on factors we can determine during your visit.
What kinds of side effects will I experience after the whitening procedure? Some patients experience heightened sensitivity in their teeth along with some gum irritation, but these effects are temporary.
How long do whitening treatments last? The answer to this question will depend on many factors, both within and outside of your control. During your visit to our office, we can take a deep dive together into how often you will need whitening treatments to maintain your preferred shade.
The major side effects of the process:
– Teeth sensitivity after the whitening. This is only transient and can be treated.
– The gums might get irritated and sore. This is also transient provided the tray has been properly fabricated, and not much excess material oozes out while bleaching
– Ulcerations in the mouth.
– White patches on the gums. These usually don't last more than a couple of days
Niagara Park Dental

3 / 16 Washington Avenue

Niagara Park, NSW 2250

​reception@niagaraparkdental.com.au

Phone: (02) 4329 3003

HOURS
Mon 9:00 - 5:30
Tue 9:00 - 5:30
Wed 9:00 - 5:30
Thu 9:00 - 5:30
​Fri 9:00 - 5:30